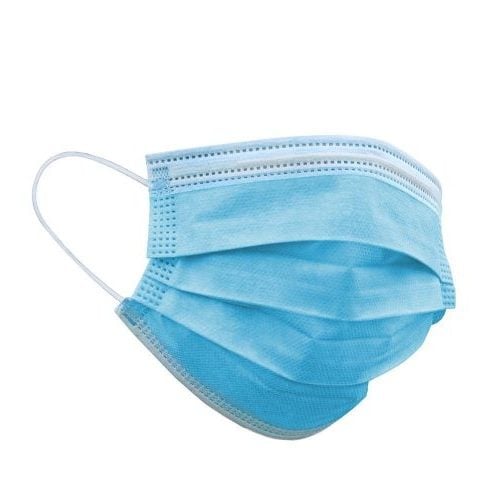 Buy 5 packs of 50 and get 1 pack free  6 Pack deal
Ear Loop Face Masks are ideal to protect your mouth and nose from germs in the form of splashes, droplets or sprays.
The Latex-free, mouldable masks are fluid resistant, comfortable to wear and allow easy breathing.
A thin band allows to the top of the mask to be shaped to your nose, to enhance protection.
The ear loop design hooks around ears, ensuring the mask stays in place.
Each mask should be used once only and disposed of safely after use.
50 masks per pack
Medical Grade Face Masks. BLUE
Buy 5 packs get 1 Extra Free