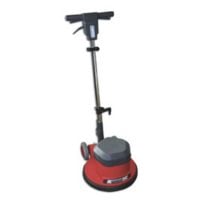 The standard speed floor machine for maintenance and cleaning.
The PowerDisc is a torque, belt driven unit which is very quiet and vibration free. This strong transmission also ensures maximum cleaning performance.
Cleanfix Powerdisc is a Quality built floor machine.
This machine comes complete with cleaning pads and chemical ( Ready to Go )
It has a few scrapes on it but is still a great machine.
Used Machine