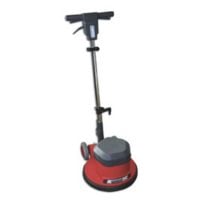 Cleanfix High Speed Or Std Speed floor machine buffer complete with disc and polishing pads. 17″ floor machine, complete with 6 mts warranty.
Used Machine  Model. 13.5% Vat
Has some scrapes but not much from loading.
Complete with pads and chemical,
READY TO GO. Onsite Training,
This Machine Will Clean And Shine-Polish your Floor.