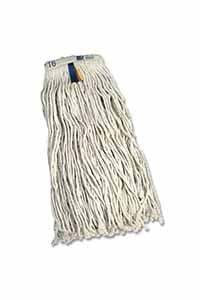 Finest quality cotton Kentucky style mops 16 oz,
For spotless floors all year round choose the excellent 16oz Kentucky PY Mop Head.
This extremely versatile mop head is great for cleaning on laminate, wood and other smooth surfaces, making even the most stubborn of stains and marks seem light work. Whether its dirt or spillages this 16oz Kentucky mop head is a must have for any cleaners arsenal! Ideal for targeting large surfaces of concentrated dirt, this Kentucky mop is a durable and head wearing mop accessory that will never let you down!
A Quality Selco Janitorial Product