White Serviette 33cm A Quality Pure Soft White Napkin.
The WHITE 33cm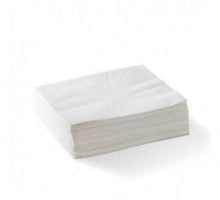 Lunch Napkins are manufactured from high quality paper and this 2 ply Napkin is a good quality product.
This is a very popular serviette with many of our customers.
Often used in Cafe or Restaurant for Lunch Napkins.
pack 20x100pk 2000 per case