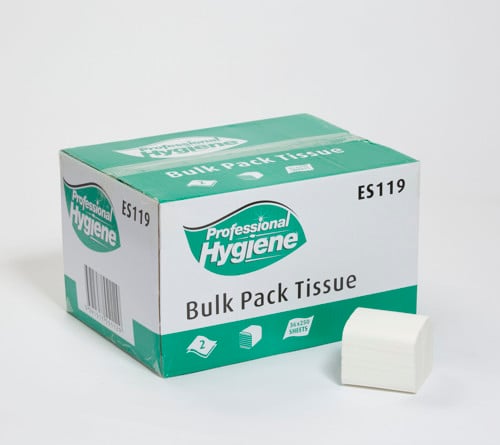 Bulk Pack is a folded toilet tissues that is dispensed one at a time so they are touched only by the user, easy to dissolve in cold water so they won't block drains, help reduce costs and waste (with up to 40% less used compared to rolls) and are manufactured in mills which are all ISO 14001 and ISO 9001 accredited (your guarantee of responsible manufacturing and quality).
Ideal for: office and hotel washrooms that have a high-quality image; using with the wall-mounted Bulk Pack Dispenser; helping to reduce contamination and the spread of germs; improving comfort and care, with tissue that is soft and absorbent; caring for the environment.
Packed 36 packs
Great value in toilet tissue.