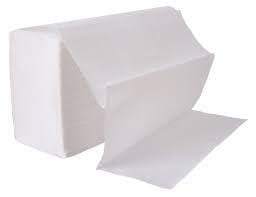 This Z Interfold Hand Towel can be used to dry your hands or wipe up spills. The towel is soft and highly absorbent, so you won't have to use as many, saving paper. They have an interfolded design that encourages hygienic use and less waste.
The paper is 2 ply to be gentle on your skin.
The paper is interfolded so that another towel is pulled out as you remove the first, promoting hygienic use.
Packed 2400 sheets per case
Suitable for any washroom Slim Dispenser hand towel.