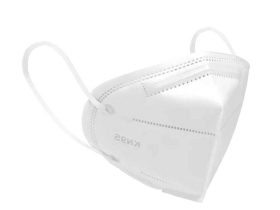 CE approved and conforms to  EN ISO 14971:2012   &   EN 1041:2008
What is a KN95 FFP2 Respirator Face Mask?
A KN95 face mask is a respiratory face mask designed to stop 95% of particles >0.3 microns in size.  It is designed to prevent the wearer from inhaling any airbourne particles or droplets, particularly very fine particles or droplets suspended in the air which are called aerosols.
Pack of 10 Masks,
This is Total Protection in Masks
Best Face Protection Available KN95 Safe