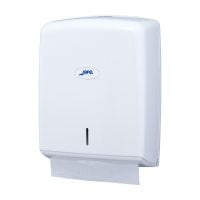 Our white hand towel dispenser are slim and offer an easy pull self presenting hand towel every time.
This two ply soft luxury hand towel are great value and perfect for any washroom.
NO TOUCH HAND TOWEL.  SELF PRESENTING HAND TOWELS
2 Ply Soft Hand Towels packed 2400 Z sheets per case, Our Best Selling Hand Towels.
A self presenting z fold hand towel. Ready to take a fresh towel each time.
Gerat for a busy washroom or waiting area.